* DETAILS
While our recommended frame color and border or bleed choice is what we feel best complements the art and vision of the artist, by all means, choose a look that best complements your style and space.
Paper Size: Is based on Full Bleed and adding a border will change the aspect ratio, so paper size may adjust slightly smaller.
Glazing: To eliminate reflective glare, our biggest work (70″ to 80″ on the long side) is protected by an archival laminate in lieu of acrylic. Up to 60″ on the long side is protected by UV acrylic.
Border: If the framed image above is showing a white border, then clicking on Full Bleed will not show what full bleed looks like. We only show how a border will look. Your choice will appear on your order. The border on work up to 40″ x 60″ is about 2.5″ and about 3.5″ on our biggest work.
Frame Color: Clicking on Frame Color will not change the color of the frame, but your choice will appear on your order.
Frames: Our frames are custom made from robust solid wood Studio moulding, 2″ deep with a 3/4″ face width and joined at the corners with butterfly joints.
Orientation: Some work can be displayed either horizontal or vertical—should you wish to change orientation, please contact us and we'll place the D-rings accordingly and confirm via email.
We print exclusively on Hahnemühle 100% Cotton Photo Rag Baryta paper and museum shadowbox frame in solid wood, Studio moulding handcrafted in a robust, contemporary profile preferred by galleries and museums worldwide.
Ask us should you need help or clarification. And please double check your (c)art to ensure your choices are correct.
Free Shipping to the US. Contact us for global shipping options.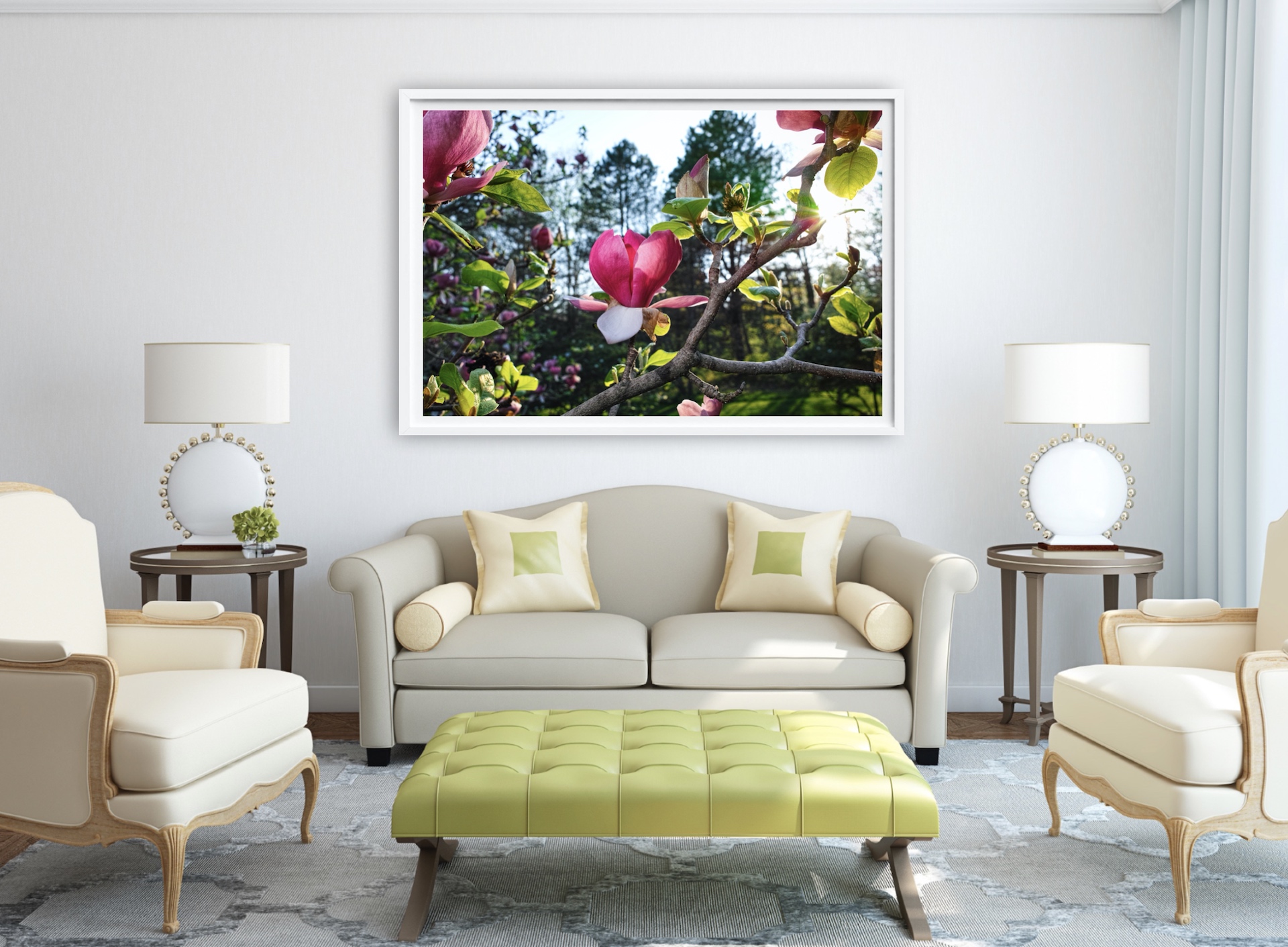 Since the mid-1980s, Stephen Tomasko has made photographs of America, creating bodies of work with subjects as diverse as the unexpected life and jubilant celebrations occurring on its streets, the dynamic beauty and strangeness of its county fairs, and the over-the-top glory of its flowering gardens.
Tomasko's work is held in collections nationally and internationally. This work has been the subject of gallery exhibitions for over twenty-five years. His images have been shown in venues ranging from Los Angeles, California, to Adelaide, Australia, to Paris, France. Recent solo exhibitions have been at The University of Michigan's Matthaei Gallery in Ann Arbor, Michigan (2009); The Little Gallery, Bowling Green State University, Huron, Ohio (2010); The Guren Gallery at the Cleveland Botanical Gardens (2012); The Schnormeier Gallery at Mount Vernon Nazarene University, Mount Vernon, Ohio (2013); and the artseen gallery, Vermilion, Ohio (2014). A selection of images is currently included in the show "All Play, No Work" at the Riffe Gallery, Columbus, Ohio (summer 2015).
In 2011, a group of his flowering images was purchased by the Akron Art Museum for its permanent collection, and later that year, selections were shown in the museum's exhibition "Flora". In 2013, Tomasko was awarded an Individual Excellence Award with an accompanying grant from the Ohio Arts Council. In 2014, his book Delira and Excira was published by Shanti Arts Publishing.